When it comes to online reviews, we have good news and bad news.
The bad news is it doesn't matter how fantastic your service is, word-of-mouth will only take you so far. Without online reviews, your local business is leaving money on the table in potential revenue.
Now for the good news: online review management can boost revenue by up to 14%. It can boost your Google ranking as well.
Why are reviews so important? Because the "currency" in this market is trust. Today's consumer uses reviews to reduce their risk and to gauge if they can put that trust in you.
How Reviews Help Local Service Businesses
Managing online reviews might be one of those pain-in-the-butt things you don't want to deal with. It isn't easy and we get it.
But think of today's review as yesterday's word-of-mouth referral… on steroids. Your top loyal customer, let's call her Christina, can tell a few friends about you. That might be 5-6 people or more over time. But if Christina raves about her experience online? It might be seen by hundreds.
In fact, we think getting and managing online reviews should be part of your marketing plan, especially for a local service business.
Consider this…
93% of local consumers use reviews to see if a local business is good or bad.
Displaying reviews can increase conversion rates by 270%.
(Sources: BrightLocal, Spiegel Research Center)
Bottom line: while promotional tactics like advertising, local SEO and others can get you seen online, reviews will help you close the sale.
4 Review Factors that Affect Your Reputation AND SALES
Online reviews have been around long enough now to have a good body of research behind them. We're going to use some of these findings to show how reviews affect your reputation and sales.
First, here are 4 things that affect how a consumer sees your business:
1. Your Rating
A good rating is good for business. That's obvious. But you might not know that too good of a rating or a perfect 5-star rating is not your goal and could, in fact, hurt you.
Womply studied more than 18,000 local service businesses and found:
Local service businesses with a rating of 3.5 to 4.9 stars earn the most revenue
Those with a 4.5 to 4.9-star rating earn 7% more than average
Those with a 5-star rating earn 8% less than average. (See why below.)
2. Number of Reviews
Is 1 or 2 good reviews enough? Unfortunately, no. The more reviews you get, the more revenue could come your way.
In fact, it's worth your time to focus on getting more reviews:
Local service businesses with more than 34 total reviews earn 14% more in annual revenue than average.
An above-average number of reviews on Google has the largest positive impact on revenue of all review sites
3. Recent vs. Older Reviews
Getting fresh reviews is critical. Consumers want to see reviews from the past 90 days for proof that you're still active and providing good service.
Local service businesses average 4 fresh reviews (90 days or less), but locations with more earn 19% more than average.
4. Negative Reviews
Negative reviews also play a role, but not in the way you think. You actually do want a few low reviews, because consumers don't trust businesses that don't have any.
Think about it. Every business gets at least one bad review over time. It's now expected. This is why a 100% 5-star rating is often seen as fake.
Negative reviews can also give you a chance to respond, address issues and show you're responsive.
41% of consumers say that brands replying to reviews makes them believe the company really cares about their customers. (Bazaarvoice)
So How Do You Get More Local Reviews?
Claim All of Your Free Listings
If you haven't claimed free business listings on Google, Yelp, Angie's List and others, you're leaving money on the table. Per Womply…
Local service businesses that claim free listings on at least 3 review sites earn 11% more revenue than average.
Businesses that don't claim any review site listings earn 22% less revenue than average.
Set Up a Process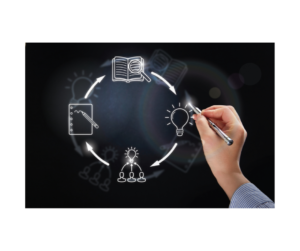 The key to getting more reviews is to be proactive and consistent. Create an email template, for example, and send it to customers after every service call. You can also call customers or have technicians mention it during the home service call.
Ask for Reviews
It's best to simply ask for a review in a genuine way. When you do this, you shouldn't ask for a "positive" or "good" review. Ask for their feedback or suggestions in a way that shows you'd genuinely like to hear if improvements should be made.
Make it Super Easy for Customers
Add links everywhere so it's easy to review your business. You can add review links to your website, your emails, invoices and even your email signature. And don't just link to your home page or Google listing. You want the path of least resistance, which means a link that opens the "leave a review" box, so they can start typing right away. Each platform has options to get such a link.
Make It Easy for You Too with Online Review Management
You'll find it easier to keep up once you set up a process, but if you don't know where to start, consider an online tool or ask for help from a Local SEO consultant like us. A reputable agency can manage it for you or set up a system that you can take over and maintain yourself.
Notice we didn't recommend offering a discount or incentive for reviews? Sites like Google and Yelp have removed reviews in the past after seeing suspicious activity or getting reports from users.
Get Started with Our Email Templates
If you want to build your own process for requesting a review, get our Simplified Email Templates for More Reviews. Simply complete the form below and as an added bonus we'll send you monthly marketing tips and updates.
We respect your privacy and will never sell your contact information. You may unsubscribe at any time.
If you like this post, you might like these related posts::