You've spent hundreds or even thousands on your business website and you're proud of it. Problem is… it's not bringing in leads.
What happened?
Like many small business owners, you have a website that includes the right information: what you offer, who you are, and how you serve your customers.
But you're missing a vital piece that lures in prospects and collects leads – a sales funnel.
A small business sales funnel can be the difference between waiting for the phone to ring (or the email to arrive) and having leads flowing in. Get the most out of your website with a sales funnel.
We'll show you how it works and the best way to set one up. First, let's go over a few basics.
What is a small business sales funnel?
A sales funnel is a process that drives your target customer to a sale. Sounds like a regular sales process, right? Kind of.
While sales in the real world are mostly nurtured by salespeople, a sales funnel online will be mostly automated. In this case, you'll drive as many prospects as possible to your web page and try to entice them with a specific offer. They then decide to take the next step or not.
Because your human salesperson isn't there to nurture them along, you'll try to answer their needs with your offer up front or later in the process.
Let's imagine you're the prospect for a minute and you're thinking about getting solar panels for your home. This isn't an impulse buy, so you might follow these steps:
You become aware of the problem/solution.
Your interest leads you to research your options.
You now have a desire to buy, so you build a short list of contractors.
You take action and hire the company you choose.
Marketers have a name for this process. It's called the AIDA model. We use it to plan our strategies around consumer buying behavior.
AIDA stands for the steps in the process above:
Awareness or attention
Interest
Desire
Action
An online sales funnel can include all or part of these steps, because the purchase doesn't always happen instantly. The consumer might spend 2 months researching or they might decide it costs too much and put it on their mental wish list for later. In those cases, you'll want them on your list or getting your content, so they'll think of you when they're ready.
Going back to the solar panel example, if the sale is too big to ask for upfront, the contractor can build a funnel to get you (the prospect) to take a small step first — one where he can collect your email and promote the service to you later.
How do online sales funnels work?
There are various tools to run sales funnels, but you should at least have a website, a web form to collect information and an email service (like Constant Contact, MailChimp or MailerLite).
We have clients who need long funnels where different steps are triggered by different actions, but for small businesses, we recommend easy 2-step funnels.
A simple funnel for small businesses will use:
A web page to offer a free gift or something of value to lure prospects.
A form to collect their information.
It's 2 quick steps for visitors, but your side involves a bit more:
Promote your offer with free posts and/or paid ads.
Drive as many people as possible to your offer page.
Collect leads that are auto-added to your email list.
Follow up with your gift or offer.
What should you offer?
Your lure can be digital or physical, but it must be attractive to your prospect. What would entice them enough to give you their email or phone number in exchange?
A few ideas:
Discount on a purchase (many retailers do this)
Free service add-on or free shipping
Free gift
A trial period
Invitation to your event
Tickets to a third-party event
Access to a webinar, video or content that's not available on your website
Digital content like an e-guide or checklist
A digital course or mini-course
A special experience
Keep in mind, a free estimate is not a good offer for an effective sales funnel.
Examples of small business funnels
Here are a few examples we've seen:
Discount/rebate
Remember our solar panel example? One contractor offers to help prospects get a rebate from the state's solar rebate program. Their funnel uses a survey to see if the prospect's home is eligible (and to pre-qualify leads). The survey has 4 questions or more than 2 steps, but it's still an easy option.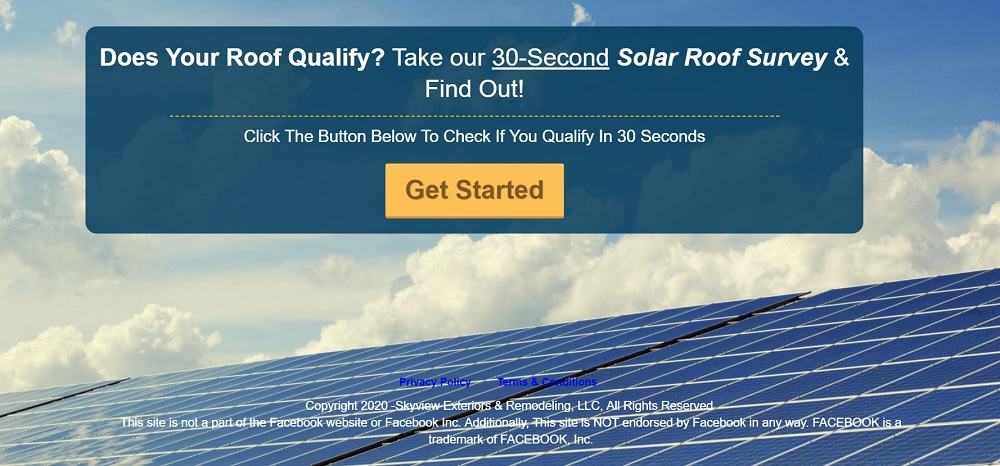 Trial offer
This fitness studio offers a deal as a trial offer (21 days for $21) to new customers.
Free gift
Here's a steakhouse offering a free side dish. The idea isn't new, but it still works.
Digital Content
This senior living community understands that prospects want to know more about amenities, fees and quality of life for senior residents. It offers this in an e-guide.
Digital Content
A remodeling contractor uses an idea book to lure prospects who are researching options and looking for design ideas.
Free event
This insurance company offers to help prospects learn about Medicare with a free webinar.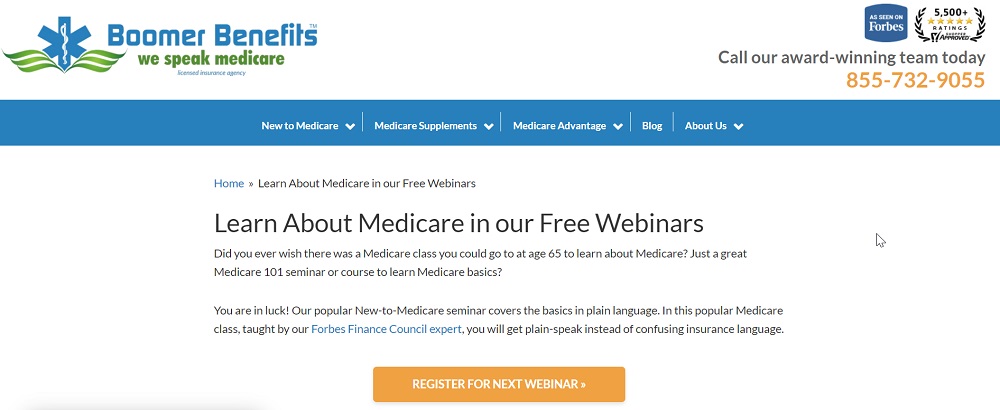 Give sales funnels a try. They allow you to scale to a greater level and results are easy to track. There are funnel tools that can help, as well as people who can help, like us.
Let us know if you need helping building your sales funnel or want to discuss ideas.
For more lead-gen ideas, read: Best Lead-Generating Tactics for Small Business Websites
If you like this post, you might like these related posts::